What is the Jeep Wave Customer Care Program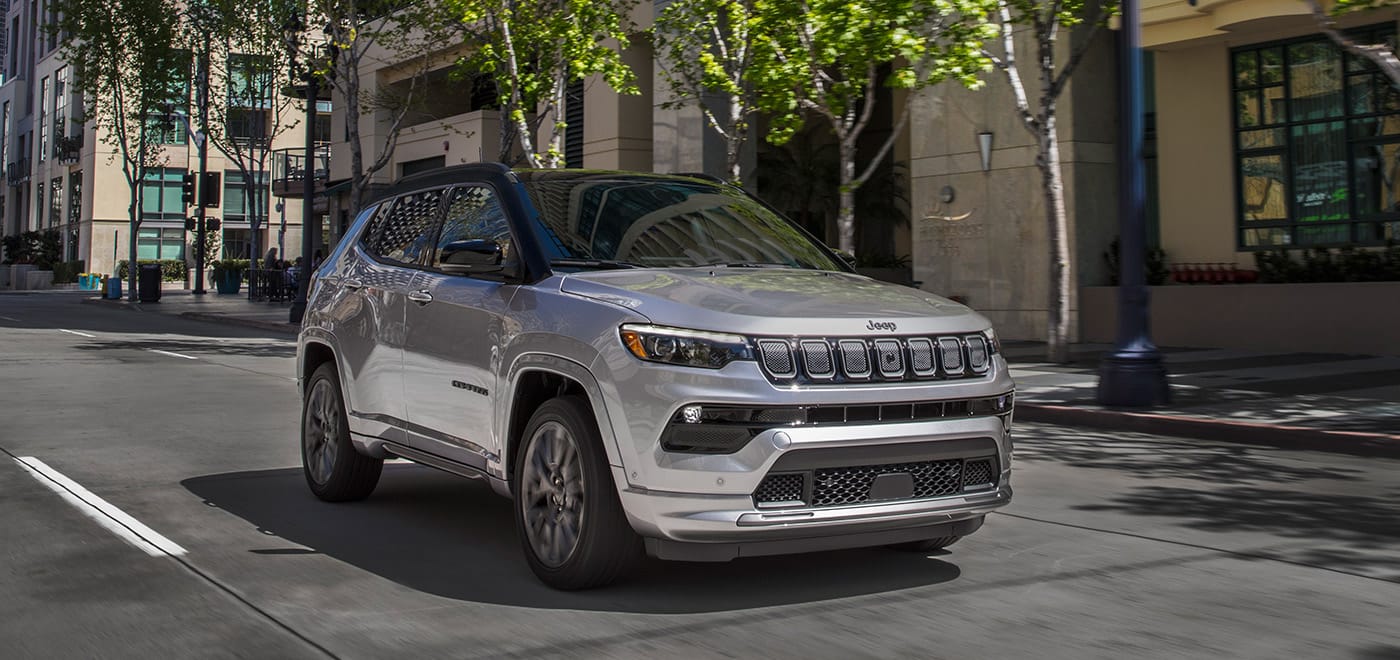 Jeep Wave Customer Care Program West Virginia
Get Jeep Wave Benefits at CMAs CDJR of Martinsburg
When you own a Jeep, it's about more than just the vehicle itself. When you buy one, you enter into the Jeep family, and open up more opportunities for yourself than ever before. In one of these cases, we are discussing the Jeep Wave Program, which even furthers the kind of customer care that you will have the opportunity to gain. There is always a lot to love about Jeep, but today we want to focus in on this program, and explain what it is, and what kind of benefits come with it. You deserve the best of the best, and here at CMA's CDJR of Martinsburg, we are going to deliver on that guarantee no matter what it takes. So, continue reading down below for all of the latest information on the Jeep Wave Customer Care Program! You most definitely won't regret it.
What is the Jeep Wave Program?
First thing's first: what even is this program? Well, to put it simply, this is a premium owner loyalty program that offers the very best coverage in its class. You'll be able to get exciting perks and benefits, dedicated customer service, and more ways to celebrate owning a Jeep, and being a part of this community. The point is to enable our customers to the best of our ability, and that includes making sure that you are always connected, and are never left stranded no matter where you are. Owning a Jeep is supposed to be a fun experience, and this program is determined to give you the service you deserve with that premium care.
What are some of the benefits?
Now that you understand more about the program, you might be curious as to what exactly some of the benefits in particular are. We're here to share with you some of the reasons why you need to consider getting yourself this program. The first thing to note is that there is no additional cost with some worry-free maintenance. This simply means that your first three oil changes and tire rotations are completely covered during the first 36 months of you owning your Jeep. This service is done by Jeep technicians. Another perk is that there is a no-charge same-day rental that you can get whenever you have to deal with routine maintenance, and if your trip is interrupted, expect coverage of up to $1,000 per occurrence. We also want to mention the 24/7 roadside assistance that you will never grow tired of. The last thing we're mentioning is the access to Jeep Brand events that happened across the country.
No additional cost with some worry-free maintenance
First 3 oil changes & tire rotations completely covered during the first 36 months of you owning your Jeep.
No-charge same-day rental
24/7 roadside assistance and owner support
VIP treatment at Jeep Brand events across the country and access to exclusive events.
6-month subscription to onX Offroad Elite App (giving access 615K miles of trails and roads)
What Jeep models are eligible?
The last thing to take note of when talking about the Jeep Wave Program is to figure out what models are even eligible for you to join this program with. This program is available to any purchased or leased Jeep, so long as it's a 2021 model year or newer. There are some select 2020 models that could also fit, and if you have any further questions, you can always ask the professionals at our dealership.
Buy a Jeep at CMA's CDJR of Martinsburg
We believe that now is a perfect opportunity to get a Jeep, and join the Jeep Wave Program. Not only will you be driving around in a stylish machine that can handle anything you throw at it, but by joining this program, you'll always have someone on your side should anything go wrong. At CMA's CDJR of Martinsburg, we will be there for you, and make sure that your Jeep lasts for years to come.