Careers
Join a Winning Team at CMA's CDJR of Martinsburg
Carter Myers Automotive is an ESOP company. That means that we share ownership with our full-time associates. Shared Ownership means Shared Success, and we go by the motto "Owners Just Do More!"
We have many associates who have been with CMA for a very long time. Hear from them in the video above why they stay, and what ownership means to them.
Our Employee Stock Ownership Plan (ESOP) is a profit-sharing retirement plan that requires no investment in cash by our associates. Contributions to the plan are paid by CMA from any profits earned by the company through everyone's dedicated work.
CMA is one of the only dealer groups in the country that shares ownership with its employees. We established our Employee Stock Ownership Plan back in 1979, when ESOP was virtually unheard of. Since then our company has continued to grow. We now have 17 franchises in 15 locations throughout Virginia including Richmond, Charlottesville, Williamsburg, Woodstock, and Staunton.
The ESOP enables CMA associates to share in the growth and prosperity of the company and to provide an opportunity to accumulate capital for their future economic security. Our ESOP currently owns 26% of our parent company and continues to see year-over-year growth, with a 16.7% just in the past year. This is significantly higher than most public companies.
In addition to our ESOP, CMA offers excellent benefits including health, dental and 401(k). We invest in our associates by providing the best training available as well as state-of-the art facilities and equipment. There are always opportunities for growth within the company. EOE/V/D.
At CMA, our dedication to building life-long personal relationships with our customers begins by building strong relationships with our associates. Because our team is committed to providing sales and service excellence, we must also be committed to providing continuous development and training to our associates. We believe in empowering our associates with state-of-the art facilities, a wide range of training opportunities, and on-going opportunities for growth.
In addition to career-long personal and professional development, CMA associates enjoy a number of benefits, including:
Associates earn ownership in our company through a unique Employee Stock Ownership Plan (ESOP)*
Competitive Wages
401(k) plan with company match
Medical and dental insurance
Short and Long-term disability coverage
Life insurance
Tuition reimbursement
Paid time-off
Associate discounts on vehicle purchases, parts and service
If you want to have ownership in your future, send us your resume. You don't have to have automotive experience. If you are positive, dedicated, and willing to work hard, we would love to hear from you.
*An employee stock ownership plan (ESOP) is an employee-owner program that provides a company's workforce with an ownership interest in the company. In our ESOP, we provide our full-time employees with stock ownership at no cost to the employees. This offers our associates an opportunity to accumulate capital in our company that can support their future economic security.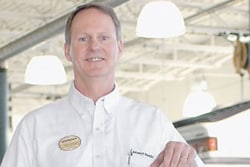 Karl Soloe, CMA since 1977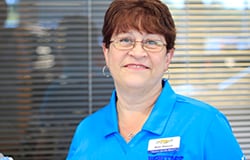 Beth Blalock, CMA since 1978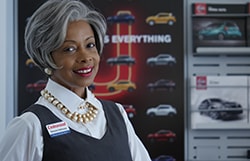 Simona Holloway, CMA since 1986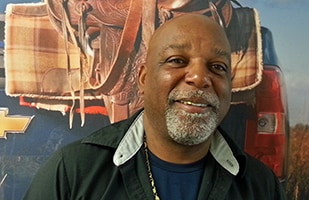 Robert Thomas, CMA since 1991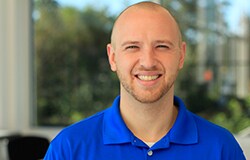 Chad Arnold, CMA since 2010