Jeep Service Winchester VA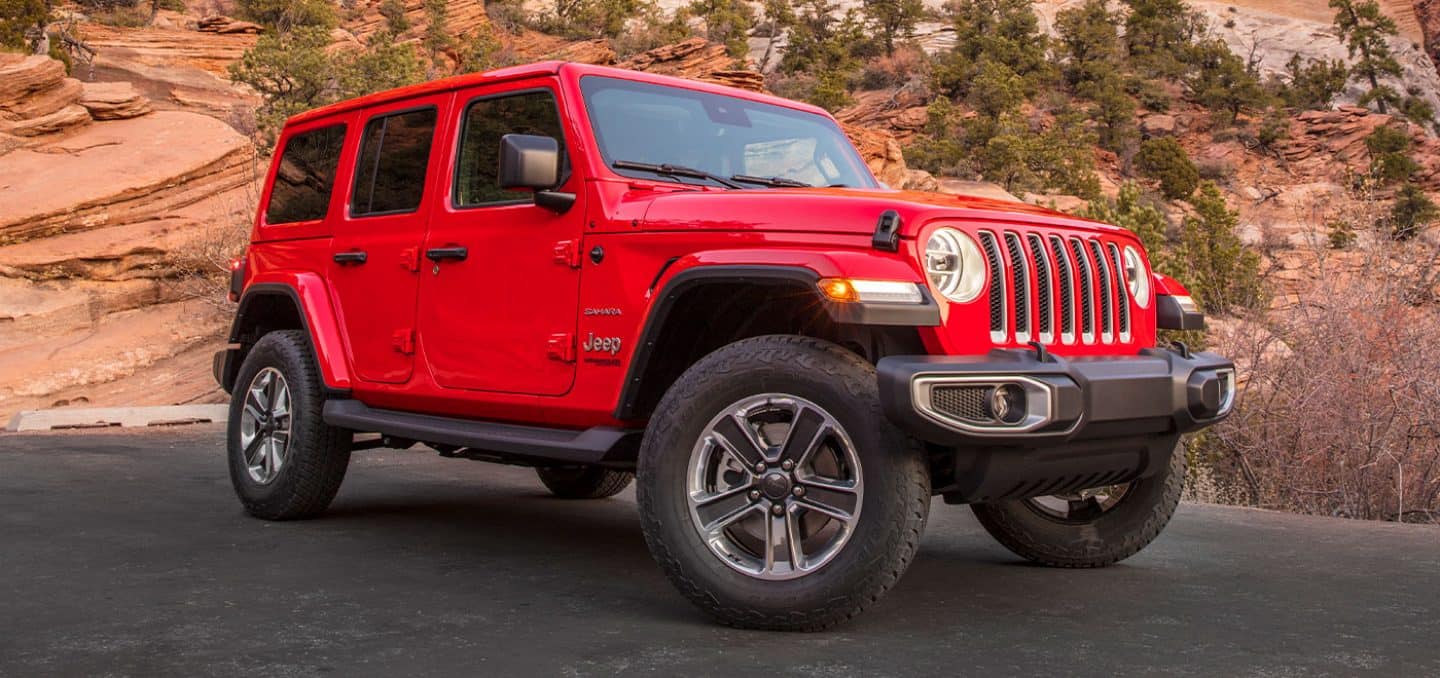 Jeep Service Near Winchester, VA
If you're the proud owner of a Jeep vehicle, then you're going to want to keep your car running smoothly for years to come! The best way to extend the longevity of your Jeep is to keep up with all of its routine maintenance and service needs. This includes basic maintenance like oil changes and tire rotations, as well as more advanced services like spark plug changes, new batteries, and more! If you're living in or around Winchester, Virginia, then you can visit us here at CMA's CDJR of Martinsburg, West Virginia to take care of all of your vehicle's maintenance needs! Here, our certified technicians will be able to help you out with the maintenance and service of your vehicle, and keep it in its best possible condition. Read on to learn more about the services we offer for your Jeep here at CMA's CDJR!
About Winchester Virginia
Winchester, Virginia is located in the Shenandoah Valley in the northern region of the state. It's also the Frederick County Seat, although technically speaking, Winchester is an Independent City with its own unique jurisdiction. The culture of the Shenandoah Valley is a big part of Winchester, which is home to Shenandoah University. Each May, Winchester hosts the annual Shenandoah Apple Blossom Festival, which lasts the entire weekend. This festival has been celebrated since the early 1920s, and it brings visitors from all over to enjoy carnival rides, fireworks, dancing, and live music. Plus, there's a Miss Apple Blossom pageant that honors one of the Winchester residents during the festival. One of the main sporting events in the area is car racing, which takes place at the Winchester Speedway.
Schedule Servie for Your Jeep
Have our expert service mechanics inspect your Jeep here at CMA's CDJR of Martinsburg, West Virginia. We can take care of routine maintenance such as oil changes, tire rotations, brake inspections, and much more! We also offer Goodyear tires, as well as Michelin tires. Plus, we offer complimentary Wi-Fi for you to use while you wait for your appointment to conclude. Our service form makes it easy to set up a meeting online, or you can give us a call here at our dealership!
Jeep Service Specials near Winchester, VA
Our dealership also has service specials on our site, which can help you save money on your next service visit. We want to make it easy for you to keep up with maintenance for your Jeep, and our specials help you achieve just that! You can check out our specials right here on our website, or by visiting us in person to speak with one of our talented mechanics. Visit our specials page often to see what new specials we have!
Parts for Your Jeep Vehicle
Our team is very helpful when it comes to finding the right accessory for your Jeep. You can get started right here on our website by viewing our accessories catalogs to see what catches your eye. We also offer genuine Mopar parts to help you find the perfect parts to make the most of your Jeep. Fill out our online parts form and our professional staff will contact you to help you out. We'll make sure everything is properly ordered and installed for you to enjoy!
Repair Your Jeep at CMA's CDJR!
With professional experience, our trained service staff have the skills to help you with whatever you need. Get a jump on your search by getting in touch with us, either with a quick phone call or by filling out the online parts form here on our site. By keeping up with routine maintenance, you can help avoid more serious issues with your vehicle. However, when the unexpected happens, we here at CMA's CDJR have the skills and experience to help you repair your Jeep!
CMA's CDJR of Martinsburg Services
CMA's CDJR of Martinsburg has a variety of useful service and parts resources right on our website! Here are a few of them: