EV Charging Stations in Martinsburg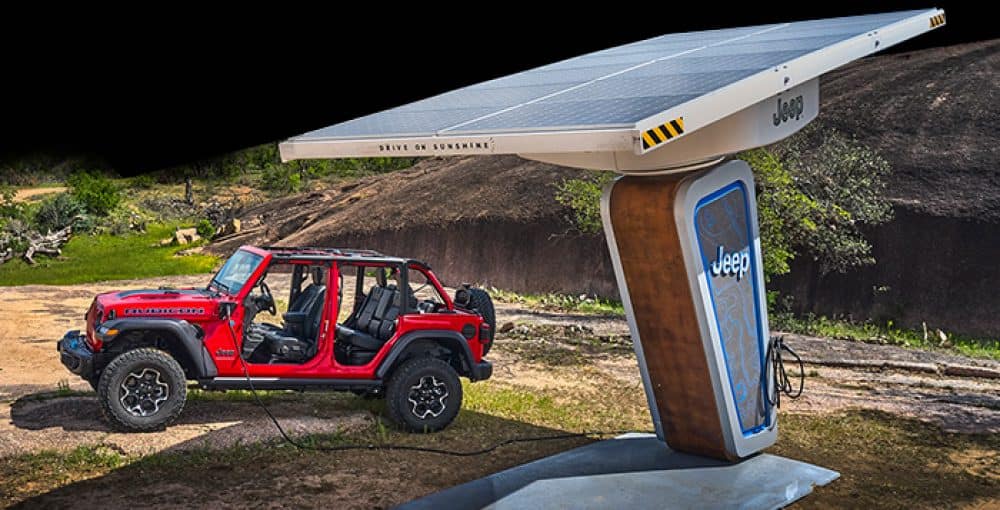 EV Charging Stations in Martinsburg
Buy a Jeep 4xe Model at CMA's CDJR of Martinsburg
We all know that this dawn of a new era in the automotive industry means that there is a lot for most of us to grow used to. After spending our entire lives having to focus on gas stations, and gasoline-powered vehicles, the shift to hybrid and electric vehicles is going to take some time getting used to. That's why, right here at CMA's CDJR of Martinsburg, we want to assist our customers as much as we can. Thanks to the Wrangler 4xe and the Grand Cherokee 4xe, you can now buy Jeep vehicles that possess all-electric capabilities. But what does that mean when it comes to charging your vehicle? We promise that you are in good hands when you choose us, especially if you have questions. Down below, we are going to be explaining more about EV charging stations, along with discussing where you can find some right here in Martinsburg.
What charge levels are available?
Before we tell you more about specific EV charging stations that you can find, we want you to understand the different charging levels that you will be working with. The most common type of charging is Level 1, which is actually the kind of charging that you can literally do anywhere. That's because all you need is a household outlet. Yes, that means you can even plug into your own home, and while the charging may be slower, you don't need anything extra installed, all you need is the plug itself. What if you're looking for a quicker charge? Level 2 is a great option that you can get in your own home through a straightforward installation. You'll also commonly find this type of charge out on the road, providing you with the extra boost you need to keep going. The final charge is Level 3, or DC Fast Charging. Here you can get up to a full charge in n time at all. You cannot install this option in your home.
What EV charging stations can I find in Martinsburg?
Now that you understand what options are available, it's time to see what this city has to offer. There are nineteen different charging stations available for you to choose from. Eleven of these stations are Level 2, while eight of them are Level 3. You will also get 11 of these stations completely free of charge, as opposed to having to pay. You can find two of these stations on either Main Street, or at Martin Distributing Co. When it comes to being on your way, these stations make sure that you can keep going, without any large pauses in your trip. Should you need more assistance, we recommend utilizing sites like ChargeHub!
Can you tell me about some charging station etiquette?
We won't take up all of your time, we simply want to give you a heads-up on some unspoken rules of charging stations. Perhaps the first and most important is to never utilize a charging station as a regular parking spot. Many of them are conveniently located near stores, but you should only be parking there if you are actively using the charge. Another thing to note is that you should never unplug someone else's vehicle. No matter how badly you need yours charged, that is just rude, and no one will appreciate that. Beyond that, look at the posted signs in the area, and try to get the bare charge if there is a long line of people waiting.
Buy a Jeep 4xe at CMA's CDJR of Martinsburg
When you choose CMA's CDJR of Martinsburg, you are getting a dealership that very much cares about your needs. That's why we have the best Jeep 4xe inventory around. You deserve the vehicle that makes every drive that much more interesting, and a 4xe can add the power and tech that you have been waiting for. We hope to see you right here in Martinsburg soon!