EV Charging Station Etiquette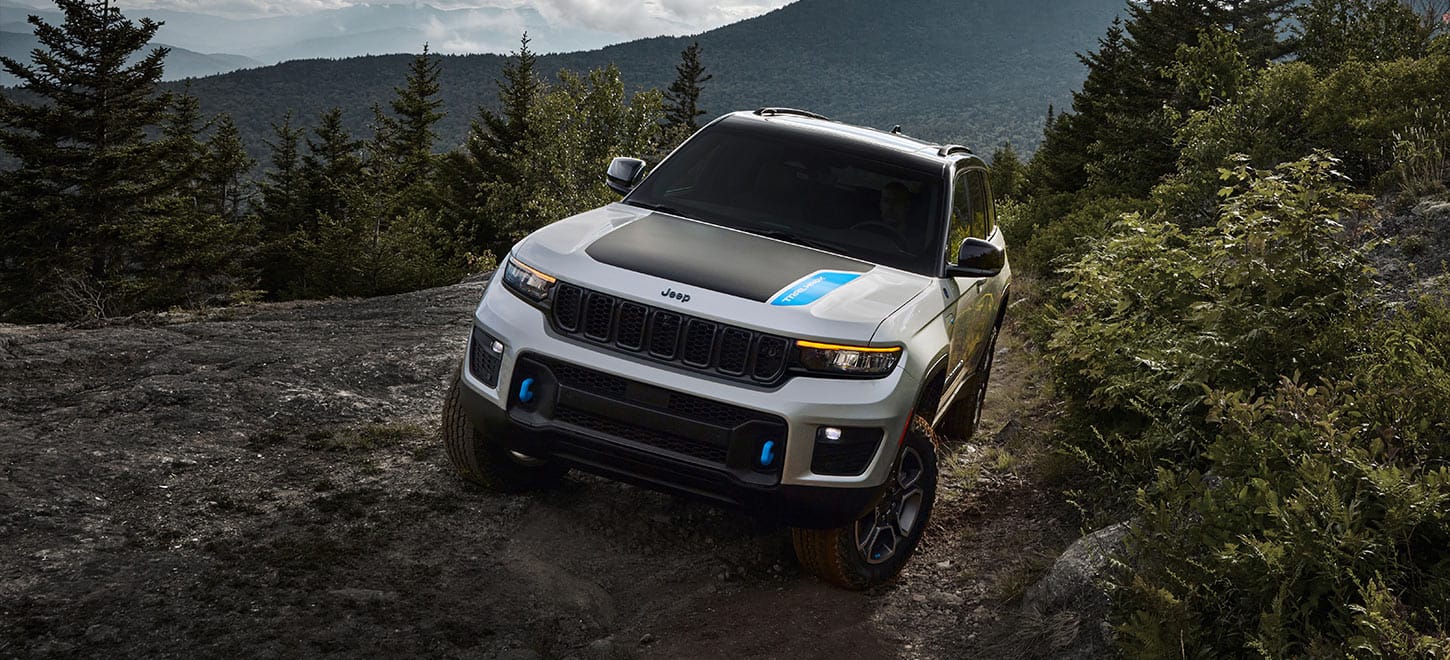 EV Charging Station Etiquette
Check out our Jeep 4xe Inventory!
Electric vehicles are popping up everywhere, as are charging stations! Here in West Virginia, over 100 charging stations are readily available, so you can quickly charge your vehicle and get back on the road in no time. The problem is that charging stations are relatively new, and drivers need to know how to behave when they enter one. Below we have come up with some etiquette tips that you can follow the next time you go to charge your vehicle. Once you are done reading, check out our complete Jeep 4xe inventory here on our website!
Never Hog the Charger
Once your EV is fully charged, move your vehicle out of the way to allow others to use the charger. You should never linger once your battery has been fully charged, as other drivers need to use the charger. So once you are fully charged, move on! You should also never park your vehicle in a charging spot unless you need to charge. EV charging spots are reserved for EVs that need to charge. One of the most common complaints about EV drivers is they always see someone linger in a charging spot when they need to charge, so be part of the solution and not the problem!
Never Unplug Someone Else
 Unplugging someone else's EV from the charging station is not okay, even if you need to charge your vehicle. Be patient and wait for the charging spot to become available. The only way this would be acceptable is if someone has left a note saying it is okay to unplug them after a period. Also, you need to respect the charging time limit, so if you see that one has been posted, you must ensure you follow it. Move your vehicle once the time limit is up so others can use the charger.
Be Mindful of Charging Speed
Keep in mind that some chargers may be slower than others. If your EV is charging faster than the one next to you, offer to switch chargers so that the slower-charging vehicle can use the faster charger. There are ways to test how quickly your vehicle is charging, as you can download an app to your phone, such as ChargePoint, which will let you know when your EV is fully charging! That way, provided that you leave a note to other drivers, you can go into a store and grab a soda, and your vehicle will be fully charged when you come out!
Leave a Clean Charging Station
Dispose of trash properly and leave the charging station area clean for the following user. So if you go and grab that sandwich or soda, make sure you dispose of it properly before leaving the area. It just goes along with basic courtesy. Speaking of which, remember that everyone at the charging station is there for the same reason. So be courteous and respectful to others when you go to those charging stations. Following these guidelines will help ensure that EV charging stations are available for all who need them and that everyone has a positive charging experience.
Get a Jeep 4xe Here at CMA's CDJR of Martinsburg
There are many reasons to get an electric or hybrid vehicle, as they are incredibly efficient without sacrificing power. Jeep has a few hybrid vehicles, including the Grand Cherokee and Wrangler 4xe, which run on gasoline and electricity. If you want to take a test drive of the Grand Cherokee or Wrangler 4xe, then be sure to head down to CMA's CDJR of Martinsburg, where our team will set you up! Then, if you fall in love with your Jeep 4xe, our finance team will take it from there and get you a great deal. You can even check out our full Jeep 4xe inventory
here on our website
!